All You Need to Know About Contactless Payment
22nd August, 2022 – 5 MINS READ
MARKETING
What is Contactless Payment?
Contactless payments are wireless financial transactions in which the customer authorizes monetary payments for purchase by moving a security token near the vendor's point of sale (POS) reader. Chip-enabled contactless card payment machines and smartphone digital wallet apps are popular security tokens for contactless payment.
Things Required to Make Contactless Payment
Your contactless chip card or payment-capable mobile or wearable device must be positioned within 2 inches of the contactless symbol on the checkout terminal to make a payment.
How to Make a Contactless Payment
Making a contactless payment is wonderful because it's quick and simple to complete.
Step 1: First, inquire whether the merchant accepts contactless payments.
Step 2: Explain that you prefer tap-and-go when the retailer asks you how you'd want to pay.
Step 3: Verify the transaction amount is accurate.
Step 4: Hold your card over the machine and wait until you notice that the transaction has been approved if the total is less than ₹5000. Done!
Pros and Cons of Contactless Payment
Advantages
From the viewpoint of the customer:
Ease of use:

The main benefits of contactless payment include faster transactions and shorter lines at the register.

More Secure Transactions:

The chip technology safeguards you against fraudulent purchases using dynamic data technologies and encryption.Innoviti terminals provide the conscience of contactless payments with guaranteed military-grade safety to consumers.

The Adaptability of Financial Tools:

Now, you can say goodbye to your wallet. You can make payments using only your NFC-capable smartphone.
From the viewpoint of the business:
Improved Operational Effectiveness:

Tap-to-pay technology adoption is quicker and requires a smaller workforce.

Improved Client Experience:

According to studies, companies that accept contactless payments give their consumers a more convenient and rapid checkout experience, building customer loyalty. As a growth partner Innoviti's PoS terminals enable merchants to provide fraud-free, fast and financially viable payment options to their customers.
Disadvantages
Concerns for Consumers
Low Transactional Threshold:

According to RBI regulations, contactless payments in India have a ₹5000 transaction cap. This rule might, for certain customers, make buying more difficult overall.

Technical Restrictions:

You need a smartphone that supports NFC in order to use the mobile tap-to-pay method.
Business-Related Concerns:
Customers with Contactless Payment Security Concerns:

Few customers are nevertheless hesitant to use a contactless payment facility.

Some of the major payment concerns of the consumers and merchants have been addressed by the exceptional technical team at Innoviti that has developed a technological solution for double debit and has been granted a patent for this achievement, making contactless payment an hassle free experience.

Also, contactless payment plans like Innoviti genie and Innoviti unipaynext have been heavily designed to incorporate financial growth for consumers and businesses.
FAQs
Ans. The EMVCo Contactless Indicator is the symbol that resembles the wifi symbol. If your credit or debit card bears the same, it signifies that you can tap your card on a contactless payment terminal to make a purchase.
Ans. Fast food establishments, cafés, grocery stores, dispensaries, supermarkets, corner stores, and other establishments where you need to pay on the move accept contactless payments.
Ans. You can pay by tapping your card ensuring that it aligns with the using your card wherever the contactless symbol is displayed.
If you use contactless to pay five times in a row, your card will be denied. On the 6th attempt, customers will now be requested to insert their card into the reader and enter their PIN in order to complete the transaction.
The Reserve Bank of India (RBI) has permitted users to use contactless payments with debit and credit cards for up to 5,000 rupees effective January 1, 2021.
Conclusion
While contactless cards have security protections, mobile wallets may offer superior security by demanding biometric inputs or other security measures. Get an enhanced end to end experience while making contactless payments on Innoviti Terminals.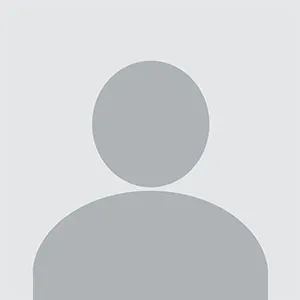 About the Author
Nandan S Kedlaya
AVP Digital Marketing