India is marking its 75th anniversary of independence. After years of colonial rule and partition, India has overcome a great deal of obstacles to reach where it is today. India has emerged as an economy with consistent growth and a number of significant achievements over the years. To establish a substantial position in the global economy, industries have expanded significantly. Along with basic liberties, Indians nowadays also seek financial freedom, therefore the notion of freedom has changed as well.
Through numerous government and corporate initiatives, India has been making notable progress towards sustainable growth and accessible financial freedom, but the pandemic put a knot in the financial inclusion objective and highlighted some significant deficiencies.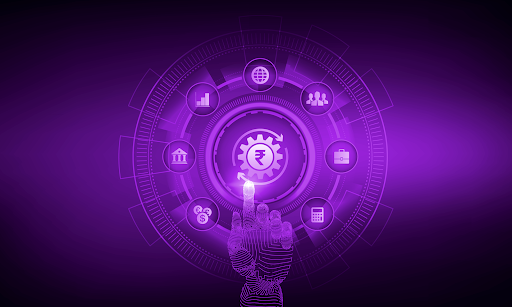 This is when the Fintech industry piqued the interest of established financial firms, startups, venture capital firms, and regulators. Banks and policymakers are under pressure to review their various operating models and policies in order to foster collaboration and innovation among those involved in the fintech ecosystem.
For the Indian fintech industry however, 2015 was a pivotal year as it saw the creation of many start-ups, incubators, and investments from both private and public sources. It was evident that the emergence of fintech was a critical pillar for financial services in India to be driven by the proper combination of technical expertise, new investments, public policies, government regulations, and an entrepreneurial and innovative approach.
Innoviti is a flagbearer in the digital payments and fintech industry with its innovative and inclusive approach to being a growth partner in the entire Fintech sector in India.
Bridging the Credit Gap in the Country
The emergence of fintech has made it feasible for anyone to acquire credit readily, and has also simplified the application process to make it considerably quicker, less expensive, and more effective. Fintech allowances for credit lines are a smooth and appealing alternative to standard bank loans, which have lengthy approval processes that require years of arduous work and weeks of going around in circles. This has resulted in the closing of the credit line gap among Indians.
The processing time for credit applications is one of the greatest issues that fintech has addressed. The approval procedure for credit (whether through cards or BNPL models) has gotten quicker because of the automation of applications and KYC, as well as the availability of credit ratings online. Fintech companies for credit can handle credit in as short as 24 to 48 hours, as opposed to conventional loans, which require weeks to process (and involve significant processing fees and numerous rounds of discussion). As a pioneering Fintech made access to credit based payment options easier. Innoviti offers No-cost EMI options that give consumers the freedom to make easy purchases using a variety of EMI options. Innoviti is constantly helping merchants in increasing their consumer base, sales, and profits with the help of the Innoviti genie.
The Emergence of Fintech in Rural India
During the COVID-19 pandemic, India became a global leader in fintech advancements and technological acceptance, but this growth was not evident in rural areas where people were struggling more than urban residents.
The migration of rural youth to urban regions in pursuit of better employment possibilities is increasing substantially. This is due to the absence of sustainable employment opportunities and basic banking facilities in a cash-driven rural economy. Due to the COVID-19-induced lockdown, migrating workers fled their cities of employment in droves, making it urgent to take advantage of the enormous untapped potential for fintech and other technical solutions tailored to the unique requirements of rural India.
The establishment of Aadhaar-enabled Payment Systems (AePS) and micro-ATMs have provided rural businesses with simple access to the capital they need to expand and prosper, demonstrating the effectiveness of digitalization. AePS's appeal in rural regions, particularly during the pandemic, is responsible for the twofold increase in transactions in January 2021 compared to the same month the previous year. AePS's prominence in rural areas can be attributed to how simple it makes it for the population, which is largely unbanked, to conduct basic banking transactions.
Women in Indian Fintech Industry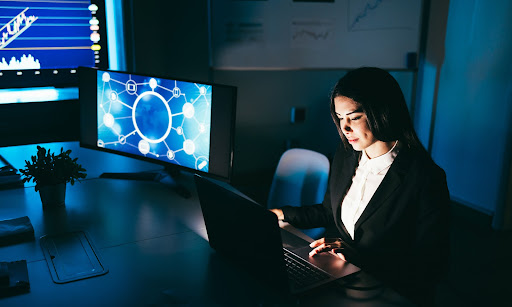 The number of women-led organizations has increased slowly but steadily in the fintech sector. Since the start of this decade, companies entirely run by men have had slightly slower growth than fintech founded and co-founded by women. In 2019, there were 369 women-led businesses, an eight-fold increase, compared to just 71 men-founded businesses. As a result, female founders or co-founders of financial businesses currently make up 12.2% of all startups, up from 10.9 percent ten years ago.
The COVID-19 pandemic is undoubtedly a chance for change and a stimulus for the advancement of women in fintech, as per a Deloitte study. Due to their ability to deal with unpredictability and their aptitude to work with others in the ecosystem, female fintech pioneers have performed well during the pandemic. Women entrepreneurs have demonstrated that they are just as capital-efficient and capable of delivering huge returns as men, if not higher.
Innoviti prides itself in being a gender-diverse company with Ms Amrita Malik as co-founder and CBO. The company has a significant and continuously expanding share of women employees with the aim of more women in managerial and decision-making positions.
Despite the fact that there are more women in fintech than ever before, there is still more to be done to improve female representation and impact in the industry as a whole.
To conclude, India is a very diverse and populous nation, yet a sizable segment of the country is still underbanked, underserved, and susceptible to a regulatory environment that is rapidly evolving. The country's financial situation and unresolved problems are not simply obstacles to get over because of these factors. When it comes to fundamentally change and transforming India's financial and banking services industry, the Fintech sector holds promise.
FinTech's growth in India needs to be accelerated by expanding its relationships with conventional banking, insurance, and retail industries, where they are aggressively meeting changing consumer requirements.
All these elements point to a positive change in favor of fintech and provide the sector with tremendous development impetus as the nation moves toward an ambitious goal of comprehensive financial freedom for all Indians.
Leading fintech player Innoviti Payment Solutions is emerging as the preferred purchase partner for every Indian. The idea is to provide every Indian with easy access to credit and eventually financial independence. This is being achieved through breakthrough technology that adds intelligence to payment transactions, helping merchants, banks and brands utilize the power of digital payments.
Innoviti is constantly innovating to make the digital payment ecosystem more optimized and fast. It has applied for 26 payments and has already been awarded 2 patents. Not only access, but the security of payments is also a prerogative of Innoviti as it is the first payment solution provider with a SOC3-certified payments platform, whose claims on reliability, speed and integrity of transaction information have been validated by SOC3 processes, rendering all digital payments secure and accessible.