What are you more scared of, life or death? "EMI", said a corporate slave.
Yes, it is entirely feasible on some branded products. Zero Cost EMI products are the products for which you will pay over a time without paying interest. The 'No Cost EMI' scheme is quickly becoming a popular way for buyers to purchase high-cost products that they would otherwise be unable to afford. But providing EMI on non-branded products is something unique and we are the first who are providing this service.
It may seem impossible, but there is a product that can make it happen. It's G.E.N.I.E. This technology connects to 60+ brands and 110+ bank systems to produce and distribute offers to mobile dealers constantly.
Benefits of No Cost EMI Offer
This fundraiser is powered by leading e-commerce sites like Amazon and Flipkart. No matter what bank account you hold, be it a credit or debit card, you can use this facility.
No interest fees, additional fees, or upfront payments are required.
This scheme is best during the holiday season when you need to shop in bulk while keeping your budget intact.
This facility also works in the event of an exchange offer.
You can also avail this benefit when you are purchasing high end non branded or refurbished products with the help of genie.
GENIE's offerings
GENIE is a device for progressive mobile, consumer durable, IT, and electronics merchants, who are losing customers to e-commerce players. They are helping the merchants who might be nearby store to you who are facing fewer walk-ins, fewer conversions, and fewer profits, in the direction to gain their loyal customers back and make them visible in online searches on bank websites that can improve their walk-ins. By using GENIE merchants can provide many offers which they would otherwise be unable to provide with multiple payment methods allowing them to save more.
Zero Cost EMI on all products using genie EMI Wallet
Sell even unbranded accessories or refurbished phones with Zero Cost EMI using the Rs 2,00,000 monthly genie wallet. A merchant will get a Genie wallet which he can recharge again and again and using that he can provide zero cost EMI to their customers.
Instant rewards up to Rs 999
Delight your consumers with an instant cashback of up to Rs 999 on every transaction
Special BEAM Scheme for extra margins
Earn 1% extra margin on your favorite brand and 0.5% extra margin on other brands Advertise through banks
Marketing on bank websites
Be present on our partner bank websites and marketing campaigns. Reach out to customers of over 110+ bank debit and credit card customers.
Innoviti uses payment technology in unique ways to turn payments into customer acquisition and retention tools for merchants, banks, and brands, bringing them to a common platform and helping them bring a unique customer experience. Every business can reach more customers and 3x more loyal customers at 1/3 the cost, driving sales with unparalleled efficiency as it will allow them to buy more. Free EMI is an offer you can pay for a product or service in increasingly affordable monthly installments with no interest. This means you only pay the full price of the product, with no additional costs allowing the customers to make hassle-free purchases.
GENIE'S unique feature to provide EMI on non branded and refurbished electronic items –
During the holiday season, the zero-cost EMI offers enabled Croma to assist customers in making purchases by providing financing that can be returned in easy EMIs without interest, even on accessories and products that are normally not accessible on EMIs. With the use of the G.E.N.I.E EMI wallet, Croma saw Same-Store Sales Growth (SSSG) of 11% to 18% across all of their locations.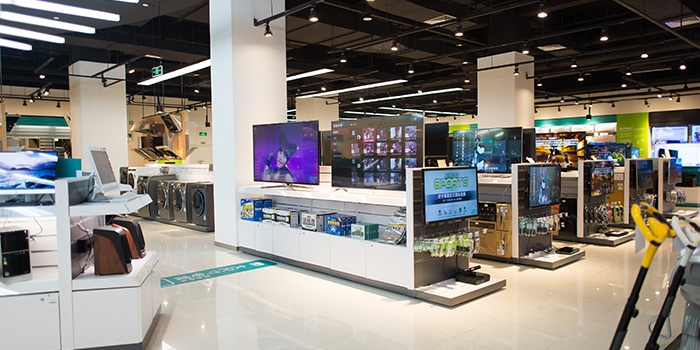 Effect of EMI on sales of the merchant for branded and non branded items –
If you want to buy a TV, smartphone, laptop, etc., you can easily buy the best TV, smartphone, laptop, etc. at any time. In addition to laptops and mobile phones, high-end mobile devices have seen a resurgence with low-cost EMI G.E.N.I.E. In the notebook category, Lenovo products saw an increase in EMI sales, followed by Dell and HP. However, the sale of MacBooks on the free EMI did not increase. In the mobile phone category, Samsung and OnePlus are also the most searched brands. Xiaomi TV is one of the highlights of the holiday season across all regions. Also accepted EMI audio devices such as BOSE, Marshal, Harman, Jabra, and Saregama Caravan were purchased using EMI's free offer.
Conclusion –
EMI has made the life of end customers so economical. The most obvious advantage of paying EMI on time is that it steadily reduces your credit burden and approaches closing a loan with one EMI at a time. But that's not all. It Also: Option to improve your credit score, save penalties and take advantage of top-up loans. The fundraiser is for mobile dealers who are selling non-branded products and want to provide Zero Cost EMI to their customers.