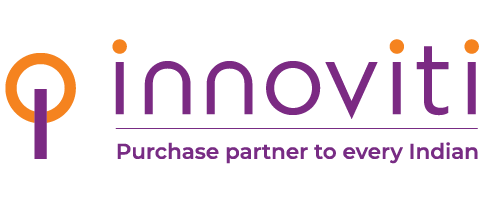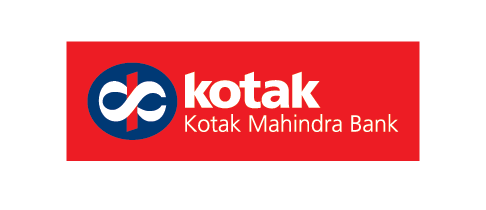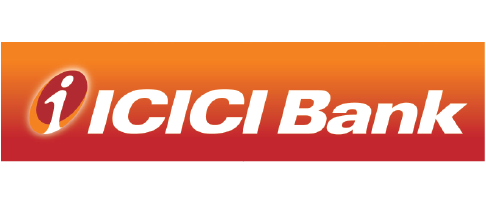 Reliance Retail, Innoviti Technologies, ICICI Bank & Kotak Mahindra Bank
partner to enable acceptance of 'Digital Rupee – Retail'
India empowered to pay via e₹ at retail stores
Digital Rupee [e₹], India's Central Bank Digital Currency [CBDC] is issued by Reserve Bank of India as a digital token representing a legal tender and considered as Fiat money.
Reliance Retail, powered by Innoviti Technologies, becomes the first organized retail chain in India, to create in-store acceptance of Digital Rupee [e₹-R] for its customers
In-store payment acceptance via e₹-R is launched at Reliance Retail's Freshpik store and will progressively extend to all Reliance Retail stores across the country
Advanced Innoviti Dynamic QR-code interface, which is deeply integrated with banking & merchant technology systems, makes in-store payments via e₹-R possible
At Reliance Retail POS, the solution is able to accept e₹-R payments through all bank's 'Digital Rupee App' wallet including Kotak Mahindra Bank and ICICI Bank
e₹-R issued in the same denominations as that of paper currency & coins currently in use. Nation's digital currency will accelerate digital modes of payments furthering the Digital India initiative
February 2, 2023, Mumbai: Innoviti Technologies in collaboration with Reliance Retail, ICICI Bank and Kotak Mahindra Bank, today announced the launch of in-store acceptance of retail payments via Digital Rupee – Retail [e₹-R]. After being the first to introduce dynamic QR based in-store UPI payments, Reliance Retail, in continuance of its endeavour to create convenient and seamless payment experience for customers, becomes the first enterprise retailer to adopt India's digital currency acceptance.
Innoviti Technologies, as a technology partner to Reliance Retail, has architected this solution using advanced technology that integrates into the cashier billing system.  After billing, if a consumer chooses to pay through e₹-R, a dynamic Digital Rupee acceptance QR code is presented to the consumer for scanning.
Customers, using their choice of Digital Rupee app powered by ICICI Bank or Kotak Mahindra Bank, need to simply scan the QR code on the terminal and enter their passcode to authorise payment through e₹-R. Cashiers and consumers get instant confirmation of e₹ transfer from consumer to Reliance Retail. The technology enables automatic reconciliation.
V. Subramaniam, Director, Reliance Retail Limited, said "This historic initiative of pioneering the digital currency acceptance at our stores is in line with the company's strategic vision of offering the power of choice to Indian consumers. With more Indians willing to transact digitally, this initiative will help us provide yet another efficient and secure alternative payment method to customers at our stores."
Deepak Sharma, President & Chief Digital Officer, Kotak Mahindra Bank Limited,commented "e₹ is a game-changer in the digital revolution unleashed in the country. All customers having e₹-R wallets will now be able to enjoy an effortless, safe and instant way of digital transactions at Reliance Retail stores. Kotak is proud to be associated as a banking partner with Reliance Retail and Innoviti to take part in a digital revolution."
Bijith Bhaskar, Head – Digital Channels & Partnerships, ICICI Bank, aid "The introduction of CBDC or Digital Rupee is a historic milestone in the digital journey of India. India is among the select few countries globally to have its own digital currency. The Digital Rupee, which is a tokenised digital version of the Indian Rupee, is a resilient, safe and additional avenue to users for making payments. Increased acceptance of Digital Rupee would hasten its adoption among customers. We are delighted to partner with Reliance Retail and Innoviti Technologies to make Digital Rupee an accepted payment mode at Reliance Retail stores. This would present a seamless payment option to the users and improve the operational efficiency of Reliance Retail."
Rajeev Agrawal, Founder & CEO, Innoviti Technologies Private Limited, said, "The history of money has had a riveting journey, evolving through barter, to coins, to notes and now is in its new digital avatar. India's revolution in digital payment led to exponential increase in e-transactions yet, payment via cash continues to remain popular. Digital Rupee fulfils the need of consumers who still prefer the trust, safety and settlement finality of physical currency. Innoviti is excited to be the first to offer a robust technology platform on which individuals can now transact using Digital Rupee with the same level of trust and ease as cash. Collaborating with Reliance Retail gives us the edge to create best-in-class solutions for the industry. Through strategic support of Kotak Mahindra Bank and ICICI bank as our banking partners, we have been able create payment acceptance of India's Digital Rupee a reality today.
On Dec 1, 2022, e₹-R was first introduced by the Reserve Bank of India (RBI) for retail markets across select Indian cities in a pilot mode, with access limited to consumers of certain identified banks. Initially limited to four cities viz, Mumbai, New Delhi, Bengaluru and Bhubaneswar, it was later extended to nine other cities. Eight banks, including ICICI Bank and Kotak Mahindra Bank have been identified for phase-wise participation in this pilot. Customers of these banks will be able to transact with e₹ through a digital wallet offered by them. The scope of the pilot will be expanded gradually to include more banks, users and locations as needed. As Digital Rupee Retail adoption increases, the larger society will benefit from its key features like convenience and security while person to person[P2P] and person to merchant [P2M] transactions and yield to improved financial inclusion in a digital economy.
For more information
Debashree Basu /Sumanth C A
+9611422003 /+91 8296237785
mediainfo@innoviti.com
About Reliance Retail Limited
Reliance Retail Limited is a subsidiary of Reliance Retail Ventures Limited, the holding company of all the retail businesses under Reliance Industries Ltd. RRVL, through its subsidiaries and affiliates, operates integrated network of 17,225 stores and digital commerce platforms across Grocery, Consumer Electronics, Fashion & Lifestyle and Pharma consumption baskets and has partnered with over 2 million merchants through its New Commerce initiative. RRVL reported a consolidated turnover of ₹ 199,704 crore ($ 26.3 billion) and net profit of ₹ 7,055 crore ($ 931 million) for the year ended March 31, 2022.
About Kotak Mahindra Bank Limited
https://www.kotak.com
Established in 1985, Kotak Mahindra Group is one of India's leading financial services conglomerates. In February 2003, Kotak Mahindra Finance Ltd. (KMFL), the Group's flagship company, received banking licence from the Reserve Bank of India (RBI), becoming the first non-banking finance company in India to convert into a bank – Kotak Mahindra Bank Ltd.  The Bank has four Strategic Business Units – Consumer Banking, Corporate Banking, Commercial Banking, and Treasury, which cater to retail and corporate customers across urban and rural India. The premise of Kotak Mahindra Group's business model is concentrated India, diversified financial services. The bold vision that underscores the Group's growth is an inclusive one, with a host of products and services designed to address the needs of the unbanked and insufficiently banked. As on 31st December, 2022, Kotak Mahindra Bank Ltd has a national footprint of 1,752 branches and 2,814 ATMs, and branches in GIFT City and DIFC (Dubai).
About ICICI Bank:
ICICI Bank Ltd (BSE: ICICIBANK, NSE: ICICIBANK and NYSE:IBN) is a leading private sector bank in India. The Bank's consolidated total assets stood at ₹ 15,21,748 crore at December 31, 2022.
About Innoviti Technologies Pvt. Ltd., Bengaluru, India.
https://www.innoviti.com
Innoviti Technologies (formerly, Innoviti Payment Solutions) is India's largest provider of collaborative commerce solutions to Enterprise merchants with a 76% market share of all purchases being paid for digitally in this segment. Innoviti vision is to help people make better purchase decisions by providing better purchase options. The company processes over 10B$ of purchases from over 2000+ cities with a volume throughput per installation that is 2X of the country's average. Bessemer Venture Partners, USA, FMO, Netherlands, Panthera Growth Partners, Singapore, Alumni Ventures, USA, Catamaran Ventures, and Patni Advisors are investors in the company. The company has 6 patents awarded with 21 more filed. Innoviti is the winner of Mastercard's Innovation Wizards Award, Reliance's Most Promising Growth Consumer Finance Award and Deloitte Fastest Growing Companies in Asia award in 2020.